The 2021 deforestedmusic Awards is part of the 2021 Awards Circuit Series by the International Asian Music Critics Association (IAMCA). The Awards Circuit Series was established to create a plethora of award shows organized by music critics to fully grasp the different songs and albums that have sparked interested and revolution in the world of music today.
---
deforestedmusic has finally decided the winners of the first-ever, deforestedmusic Awards. I would like to thank everyone who have seen interest in the Awards Circuit, to my dear viewers and last but not the least, our critics from the blogsphere. They have been vital in pushing forward with this series, their choices represent the best of the best in music criticism and analysis. Sit back and enjoy this year's winners!
Album of the Year
MIYAVI's Imaginary is one of the year's quintessential releases. MIYAVI is Japan's most creative and pioneering rock artist in decades. He has always pushed music towards its boundaries. Although, this album might not be the best of his entire discography, it is certainly the best in the world of music. Imaginary not only captured my four pillars of music: Technical Achievement, Creativity, Cohesiveness and Lyrical Quality; but has achieved more than that. It really captured my heart as one of the most profound releases of the year.
Record of the Year
My War does not disappoint. From the moment it was released, I already said Record of the Year was now a lock, nobody could beat this legendary masterpiece. To no one's surprise, it did happen. Now, it is finally honored as the epitome Record of the Year. This award is so important in that, packing revolution into less than 5 minutes is called impossible. My War has ascended legendary, it is the climax of music. Music that will fill your soul once and for all. My War is a movement worthy of a greater prize rather than this award.
Song of the Year
Warrior wins Song of the Year, not just because of its complex instrumentation, technical melodies, and revolutionary arrangements but the lyrical quality is mindblowing. Warrior is one of those songs that whoever sings will get a hard time bringing the real beat out of it. MIYAVI is a class act, an act in which he can only possess and this song proves that.
Best New Artist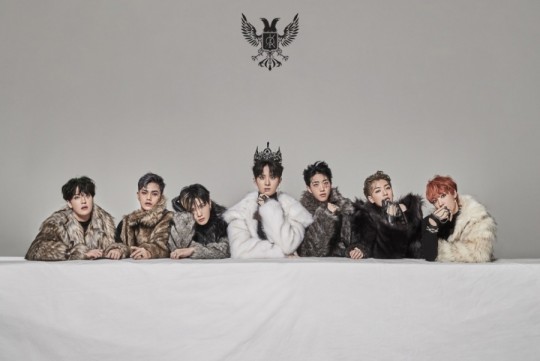 KINGDOM was really a critics charmer. I mean Nick from The Bias List saw potential in their concept and music. Excalibur was heavily hyped by critics even before it was published. The overarching power of KINGDOM has now translated to being awarded Best New Artist. KINGDOM's monarch concept and style will forever be engrained in the history of music as one of the most genuine innovations to have come out. The lyrical stronghold, musical creativity and geniune intent of KINGDOM really resonated throughout me and my soul. They are legendary rookies.
Musician of the Year
BTS will forever win this award it seems. Having been nominated for a GRAMMY, selling out stadiums and creating world records. BTS never stops to amaze me. Now they are the first foreign act to have an American Music Award for Artist of the Year nomination in the bag. BTS is just the perfect artist in the 21st century, writing and producing music, creating true gems and still innovating. BTS is more than any group we've seen ever. Butter surprised critics and really cemented BTS' stronghold in music. No one can stop them.
Producer of the Year
MonoTree is a deity it seems. They are gods of their craft. Having created Beautiful Beautiful, Popping, Black Mirror and Higher. No one seems to replicate the amount of musical knowhow and control MonoTree has to an extent. They have been one of the few artists that have innovated the space of music and continue to do do. MonoTree is an enemy you surely don't want to fight back.
---
Best Indie Release
Best Pop Release
Best Electronic Release
Best Rock Release
Best Rap Release
Best R&B Release
Best Music Video
Best Side Release
---
The winners of the 2021 Seoul Music Critics Association Awards will be announced here on deforestedmusic, tomorrow! Stay tuned for the 12th Golden Tunes Awards post on November 6 and the 12th Critics Circle Awards nominees post here on the 7th!
Check out the winners of other Awards Circuit shows! The 555 Awards, 10/10 Music Critics Association, KPOPREVIEWED Awards